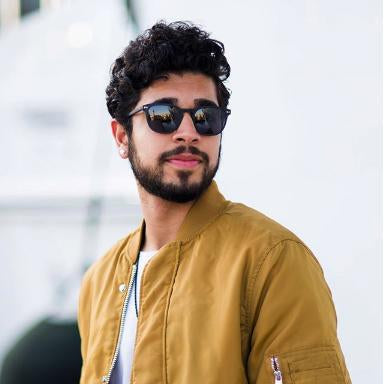 OXFORD & KIN | Beyond Sight
"Sight can make the difference between a life of poverty and a life of opportunity." -Optometry Giving Sight
What is the first thing we do when we wake up? Open our eyes. Blink in the morning light, maybe rub the blurriness out of our vision, and start our day. For some of us, a simple rub doesn't banish the blur, it stays with us always. Millions of people around the globe are in need of some level of vision correction to help us see clearly. Sadly, not everyone is fortunate enough to have access to the care they need to address this loss of sight. Thankfully, there are people in the world who are working to change that.
In our hunt to find the perfect frames, we stumbled upon (well, not so much stumbled as were pointed towards) the style and social impact of Oxford & Kin. Founded by award-winning Optometrist Harbir Sian, this Vancouver based brand is going beyond making great glasses (which they are doing a fantastic job at) and baking social responsibility right into the brand. After nearly a decade of practicing and giving back in different ways, Harbir has found himself somewhere that may once have been unexpected.
"As an optometrist, I've always tried to do more than just see patients in the clinic...Starting my own eye wear brand was not something I envisioned years ago. It was something that came to me in a flash of inspiration on my way home from a vacation. However, it allowed me to channel my desire to be more creative (by designing the branding and the frame styles) and to reach more people around the world (through our social responsibility)."
Unexpected or not, it seems that he has landed his focus in the right place. By using his expertise in eye care and what is clearly a keen sense of style, Harbir has taken Oxford & Kin from a passion project to a successful business inspired by the world.
"I'm inspired by people and places. I love chatting with my patients and learning about their experiences. I also enjoy travelling and experiencing different cultures. Each of the frames in the Oxford & Kin collection is named after a place that I have either lived or visited and been inspired by."
Harbir and his team care deeply about the quality of their products. Every frame is hand-made using acetate from a family owned manufacturer in Italy and they offer high quality lens options such as anti-reflective coating, O&K Blue blocking lens technology, and polarized lenses. 
If you asked him what the most important part of the business is to him though, he would say the social responsibility. Every pair of Oxford & Kin glasses sold equals a full eye exam and a pair of glasses for someone in a developing part of the world. This goes beyond the buy one give one model and is key in the sustainable impact that Harbir envisions the company having. 
 "Over the years, I have had the wonderful opportunity to volunteer in various clinics in North and South America. The purpose of these clinics was to provide eye care services to people who did not have access to them. This first-hand experience really showed me how important it is to use my education and skill set for a greater good. It's one thing to give a person a pair of glasses, but I believe that the eye care aspect is often overlooked. Much of the vision loss that people around the world suffer from is actually preventable. A simple eye exam will help determine the cause and treatment for the vision loss."
Harbir himself could continue to participate in these clinics, which we are sure he will when he has time in between managing his work at the clinics and building a new brand. It's clear he knows that his reach can go so much further by partnering with an amazing organization called Optometry Giving Sight. Their mission is to prevent blindness and impaired vision due to uncorrected refractive error – simply the need for an eye exam and a pair of glasses. Harbir choose them because, like him, they go beyond the offer of relief and use education to become part of the long-term solution.
"What makes their approach even better is that they do not simply go in, provide the service, and leave. They also train people in many impoverished areas to continue to provide the services after the initial aid has left. This allows communities to sustain the care and build better services for themselves."
Giving back and helping create a better world is a huge part of what Oxford & Kin stands for. We believe they are well on their way to creating a legacy of education and opportunity. We support them in opening the eyes of so many around the world and thank them for the great work they are doing!
Browse the collection of Oxford & Kin frames we have in store now. Ask us about getting custom prescription lenses for any style!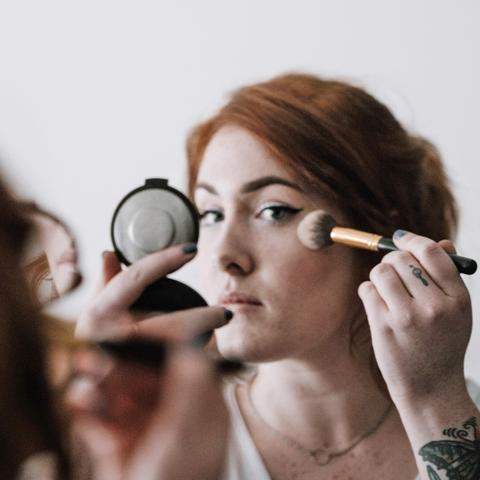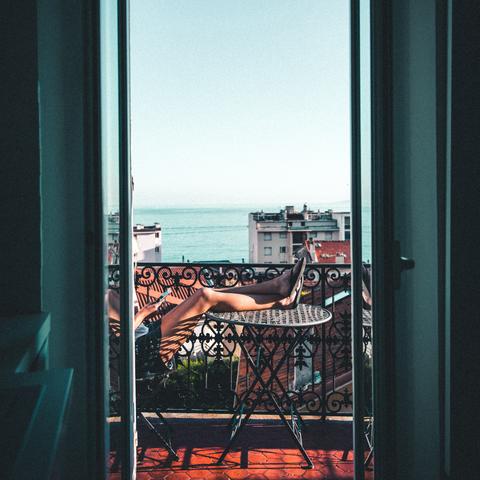 Ahhh Summer Sun. We know you're out there, waiting to bask us in your golden rays. So we're getting ready for you! With sunshine comes patio season. If you're in a city, it's likely that you woul...
Read more