SUMMER SELF-CARE | Skin to the Sun
You walk out of the shade into a brilliant patch of sunlight. You pause. Your eyes close. You feel the warmth embrace you. You sparkle with the glow of this golden aura. You are present to the moment. 
It's a nice feeling to imagine, isn't it? As much as we welcome basking in that healing warmth, too much time spent in it can be dangerous to our skin.
Doesn't it seem like the sun brings out all the plans we've been harbouring for months? We burst free from the confines that the walls of our homes make and spend as much time as we can playing, working the land, and breathing the fresh outdoor air. We might end up with less balance in our lives than the winter without even realizing it. In between those sunshiny excursions, it is important to take a beat to slow down long enough to take care of ourselves.  
Being out in the heat more means more consistent exposure to the elements that can damage our outer layer. We will be sweating more, which means our oil glands are going to be going into overdrive as well, increasing our risk of more frequent breakouts. On the flip side, if the heat we are spending time in is a dry heat, we may start to find dry patches that feel a little more like crepe paper than hydrated, elastic skin.
Of course we need to be drinking lots of water, but sometimes for our skin it's not enough. On top of what we are putting into our body we need to take care with what we are putting on our body. We should welcome the help of natural products that are going to moisturize and protect our epidermis.
Artifact Skin Co masques have become a year round favourite treatment of ours, especially so in the summer months. They make a wide line to combat a range of needs and their natural ingredients feel indulgently luxurious. A few stand out from the rest with a focus on what our skin really needs this time of year. 
Moroccan Tangerine Clay Masque 
Focus | Nourishing and Rejuvenating - Deep Cleanse
Nourishes and Protects | Argan Oil and Shea Butter help seal moisture and heal dry rough skin.
Rejuvenating and Firming | The natural caffeine and antioxidant power of Cacao and Green Tea Extracts combine to help tighten and stimulate the skin
Focus | Softening and Repairing - Gentle Cleanse
Softens and Smoothes | The softening benefits of Coconut Milk and Mango Butter help revive skin's elasticity, while mild Kaolin Clay gently exfoliates and cleanses the skin.
Repairs Dry Damaged Skin | Noni Fruit and Marshmallow Root Extracts help restore the skin's natural moisture level and reduce redness caused by dryness.
Be sure to store all your skin products in a cool place to keep the natural ingredients safe and prevent bacteria from growing in the container. Always apply masques with clean hands or a clean masque brush. 
After the masque is washed away leaving you with fresh skin, you may follow it up with a Skin Tonique to tone and tighten skin, and the Skin Booster to help retain moisture and brighten your complexion.
On days in between masques, we still need to cleanse our skin carefully to reduce a build up of oils and remove any sunscreen or makeup used throughout the day. Using a Konjac Sponge with or without a cleanser, more efficiently cleanses skin with a soft exfoliation.
As the heat makes it from our top layer to our cores, we need to find ways to cool off from head to toe. SALT is so happy to share with you our brand new bathing suits! After tackling intimates, swim seemed a natural direction for us to go. Learning from the cut of our Hydra Bralette and Haven Hipsters, we have two versions of our newest line addition.
The Hydra Bikini top is modelled after our first bralette. Thin straps in the front meet a thicker racer-back cut in the back to offer the right amount of support and style. It is coming soon!
Our Hali Bikini top has an over the shoulder strap to match straight cut tanks. A solid band under the bust keeps the top in place whether you're scampering through white wash or paddling down a wave. 
Our Marin Bikini bottoms match either top and have an athletic cut with slightly more coverage to keep your focus on playing in the water, not on your suit. A slight ruche on either side of the hip adds a fun detail and keeps the waist wider so they stay in place. All styles come in 3 colours: Kelp, Stone, and Onyx. 
Wherever your time in the sun is spent this summer, be conscious of how you're treating skin that is exposed often. And get splashing in that cool salty water!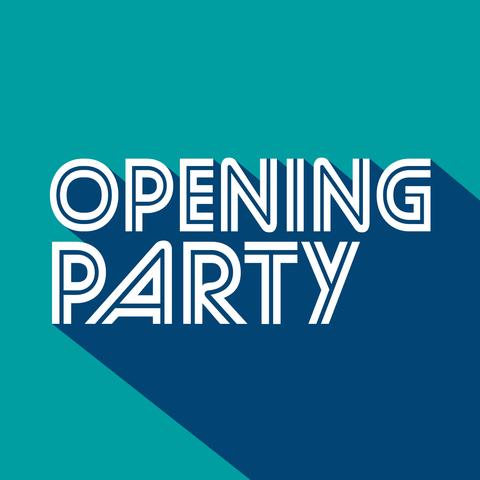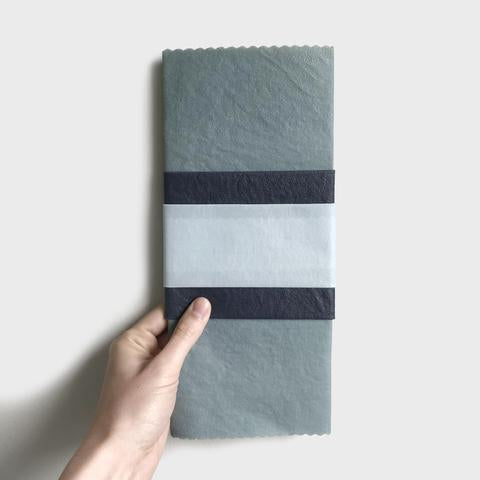 ZERO WASTE OCEANS | Goldilocks Wraps
We are so excited to have Amy's small batch reusable beeswax wraps in store in the graciously customized colours she made for SALT, and grateful that she took the time to answer a few questions tha...
Read more