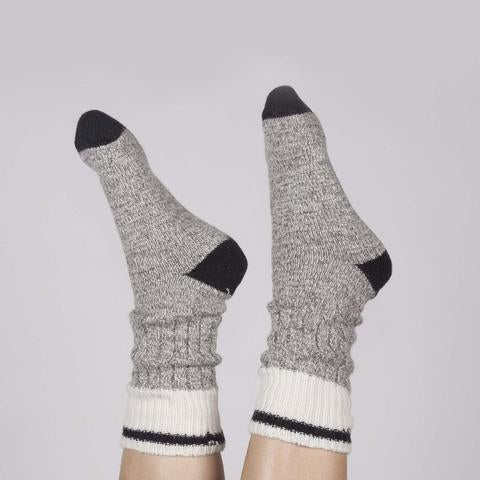 BONNETIER | La vie de chalet
When you're looking for cozy, where do you start? Top down, or bottom up? It could be different every day, depending on what you're doing. If you're living the "chalet life" having toasty toes are going to be a big priority. There is nothing worse than shredding the slopes worrying about frozen extremities when you should be focused on your next turn or jump. 
We figure that Isabelle Marcotte and Henry Cho never have this problem. They are the duo behind Canadian made Bonnetier. For those not well versed en Français, this translates to "hosier", the original definition being one who concerned themselves with the creation of legware. The founders were no doubt intrigued by the craftsmanship and history of the term, and the profession, and it's links to advancements in clothing production. In the Our Story section on their website, they site references made to the involvement of early hosier's in the development of technical weaving and the invention of the sock itself. An admirable thing then, to pay homage to. 
"We chose this name because it recalls the work of the craftsman and the pride of a job well done, but it also reminds us of the innovation behind it all. " -Bonnetier
As the name suggests, the company concerns itself with a myriad of high quality socks that will keep more than your toes warm. Their line also delves into "... a collection of outdoor clothing made of merino wool..." and a number of "...funky t-shirts." The tees are screen printed by hand in Montreal with graphics and words inspiring thoughts of ski hills and French-Canadian winters. All the inks used are environmentally friendly water-based options, and every item is completed locally in Montreal. It is important to the founders to support as many other local businesses as possible in the production of their items, and to reduce their environmental footprint in the process, a commitment we commend. 
Bonnetier creates for outdoor enthusiasts, the ones who are pushing limits and need clothing that will keep up with them. They use a variety of fibres, with the most heavily touted being Merino Wool. This naturally occurring fleecy wool is quite the substance. Lightweight, odour resistant, and much less itchy than other wools. It also has an amazing ability to wick moisture away from you when you are hot, and use moisture to keep you warm when it's cold. It's also machine washable and dries quickly. To source their EMAS certified wool, Bonnetier works with a farm in New Zealand who treats their animals ethically and let them run free.
At SALT, we admire a company that brings forward lessons from history into our modern society. You may hear expressions these days about how things used to be made, how they stood the test of time longer. Getting back to the simple processes is something we aspire to, as they are usually the ones that are best for our planet. With less muddling of natural items, the longevity of the inputs don't lose their integrity and function the way nature intended them to - in a closed-loop cycle. From Earth, to Earth, and around they go again. 
From Bonnetier, we choose to carry a few styles of socks that fit in with our pallet and our philosophy. They are often the most popular items picked up by guests for gifts, or by the people who receive them, fall in love, and have to come back for more. Find them on our website here, or in store at our Salt Spring Island or Victoria locations.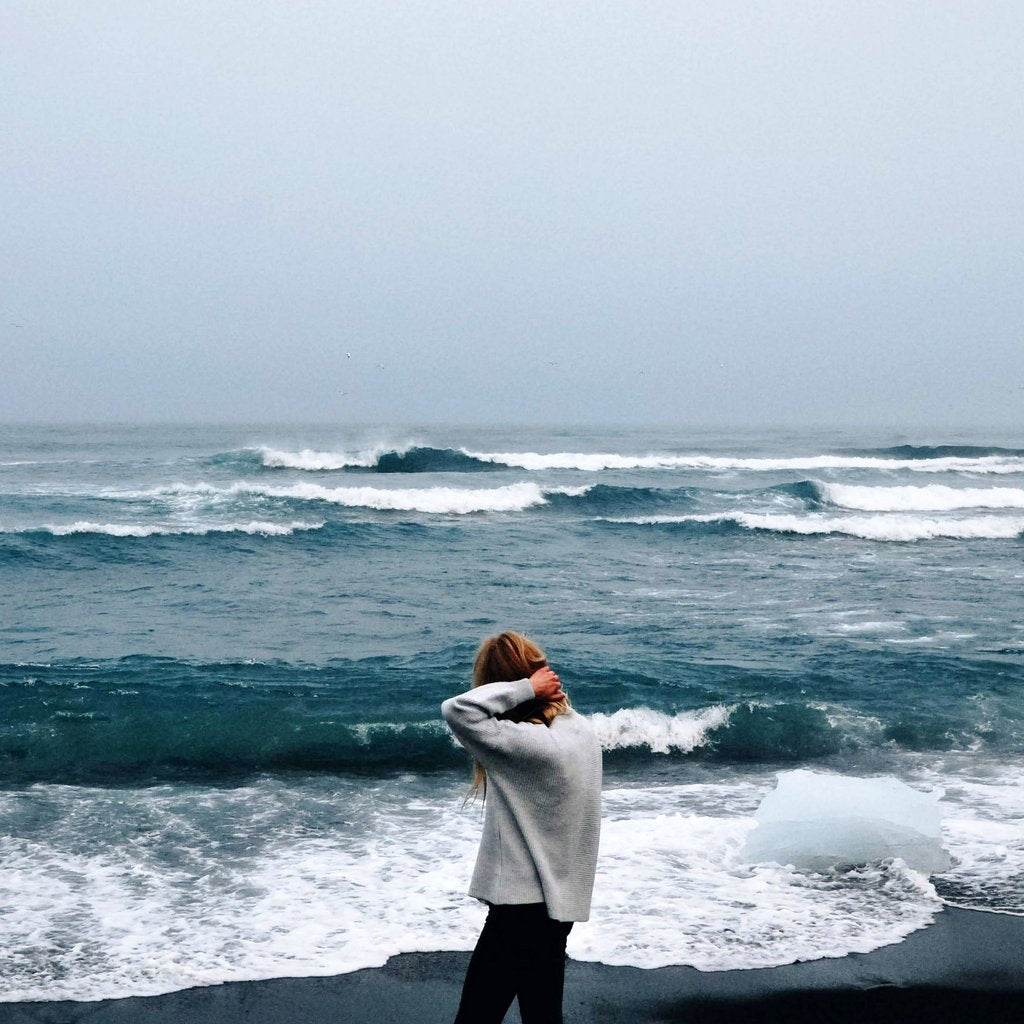 THALASSOPHILE | Lover of the Sea
Bare toes squish the wet sand. The swish, swoosh, swish, of the waves keeping time like a heartbeat, like the Earth breathing in and out. As far as you can gaze, the sea stretches into blueness, an...
Read more
LIFE WITHOUT PLASTIC | Can We Do It?
Have you ever tried to count how many times you touch plastic in a day? Try it. If you live a conscious lifestyle and make an effort to eliminate plastic in your home, it might not be as many times...
Read more