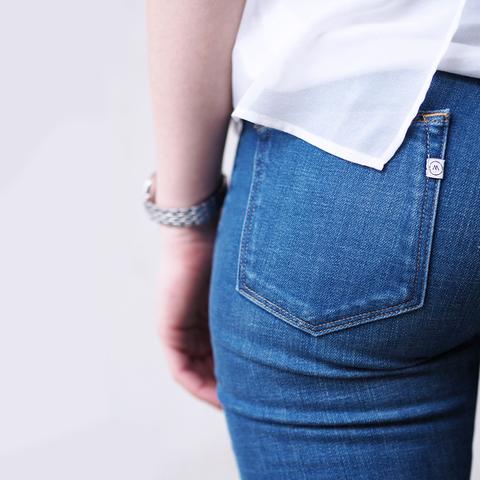 MAKERS | Q + A with Mud Jeans
NAME  |  Danique Gunning
BRAND  |  MUD Jeans
LOCATION  |  Amsterdam, the Netherlands
Coffee or Tea  |  Cappuccino
Currently Listening  |  Julian Gomes - Nothing Can Break Us
Favourite Quote  |  "The greatest threat to our planet is the belief that someone else will save it." Robert Swan. 
In 10 words or less, what do you do at Mud Jeans? Marketing, Inventing creative ideas on how to share our philosophy.
What motivated you to start working at Mud Jeans?
Over two years ago, I joined Bert van Son, CEO of the company MUD Jeans. He had just introduced the Lease A Jeans concept and when I first heard the story about leasing jeans and the circular economy I thought: "I need to be part of this". For me, coming from an advertising agency there are three important aspects that motivate me every day to make the most of it.
The freedom of creating a brand. Doing it the way I truly believe it should be done, not being restricted by the approval or budgets of others.
The collaborations that we have with like-minded people, stores and other companies.
And, most importantly, spending time on something that actually produces change in the world. 
What has been your most rewarding experience since working with Mud Jeans?
Since the beginning we have been dreaming about filming the whole recycling process of the returned Lease A Jeans. People always ask if we actually recycle the jeans and what that looks like. And yes, of course we do that. The jeans are first shredded into little pieces, mixed with new organic cotton, out of which a new denim fabric arises, and from this fabric new jeans are made. So, last May we actually made it a reality. Together with 4 interns, a Landrover Defender, and 3,000 old pairs of jeans, we drove to Spain and filmed the full recycle process. The reactions and support was overwhelming. People are so engaged with what we do. To me that really meant a lot. 
What does a typical day look like for you + your crew?
There is no typical day! That's the fun part of MUD Jeans. We always have new creative ideas we're working on, cool people visiting our office, or interesting events we're attending. 
Tips for moving from a hobby to a full-time job?
Believe in what you're doing. Don't spend too much money on lunch :)
Work / Life balance, how do you keep it?
It can be hard, especially since I could easily be a full-time backpacker. To keep my creativity going, sometimes I really need to go away. To another country, where there is more space than in the Netherlands. Where you can spend time in nature and meet other backpackers. It makes you see things from a fresh perspective. 
What's the next milestone for MUD Jeans?
This spring we will introduce the 'O3 Blue'. A new washing which is actually not a washing. The finish is made by using laser and ozone techniques, no water or chemicals are used in the process. We're all very excited about it. The responses to the jeans on the last fair in Berlin were very promising!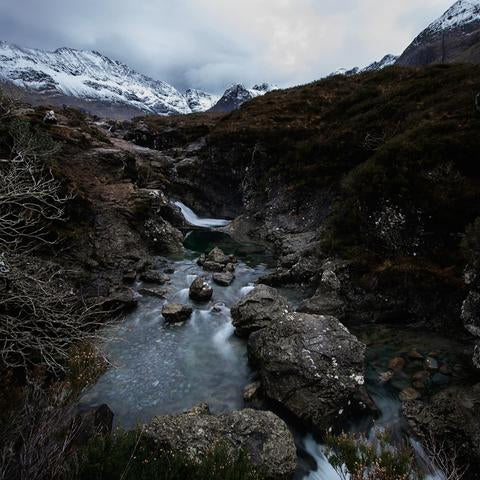 Adventure
The opportunity to feel the heart of a different country, to explore it's unique landscapes and meet the people that cultivate it's communities is where I find joy in travel. Scotland has always ...
Read more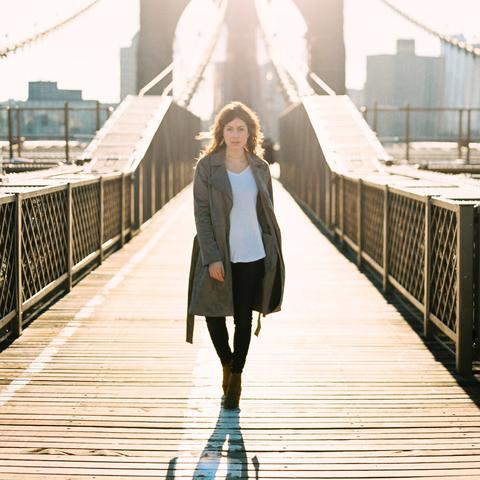 Lifestyle
  If you work somewhere that the uniforms don't jive with your style, when you're off the clock you can be itching to throw together an OOTD that suits your swagger. Everyone's individual street-...
Read more